Shopping Cart
Your Cart is Empty
There was an error with PayPal
Click here to try again
Thank you for your business!
You should be receiving an order confirmation from Paypal shortly.
Exit Shopping Cart
We Ship from the USA daily
Contact us at: [email protected]
FREE SHIPPING ON ALL ORDERS WITHIN THE USA
Diamond Confetti For Centerpieces or Vase Filler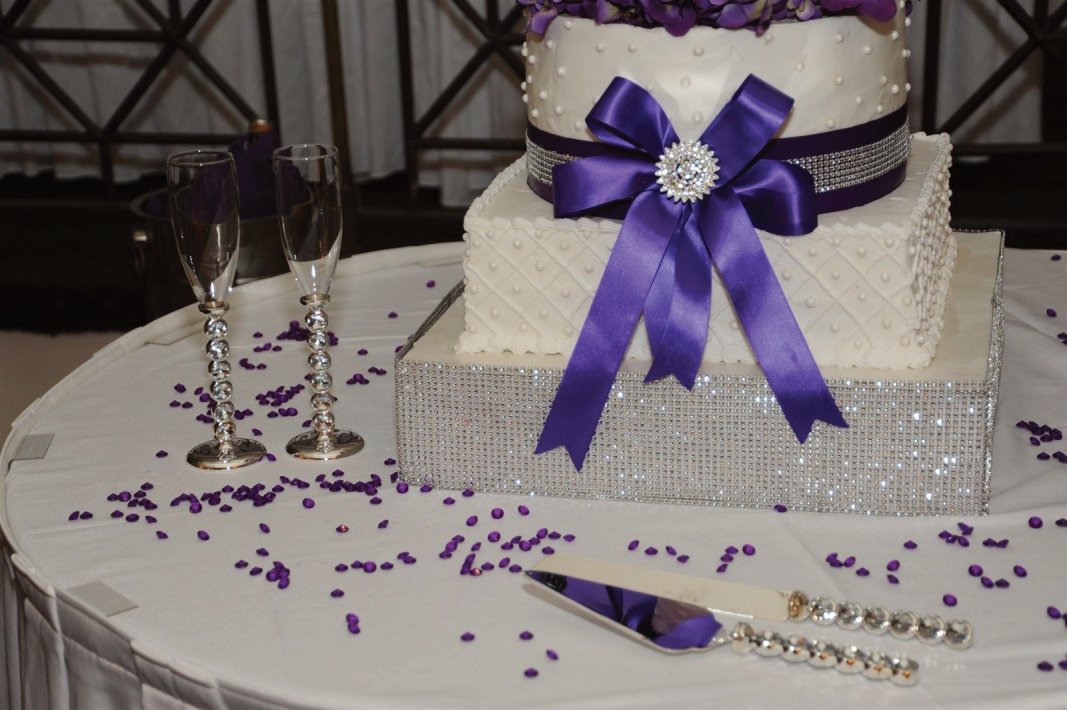 Wedding accessories are as varied as the bride.  From your wedding venue, to your wedding invitations, it's all about expressing yourself on the best day of your life.  If you are a bride who enjoys a little bling, why not do what Sara did and sprinkle some diamond confetti in your favorite color around your wedding cake. Boring or bling....you decide!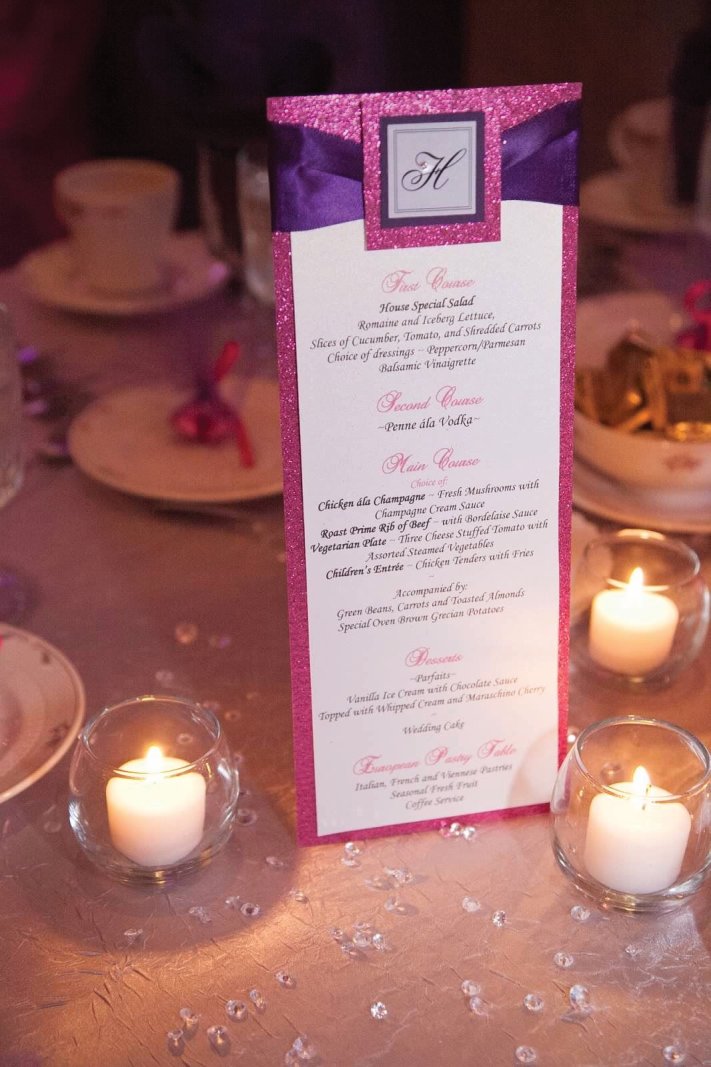 I was so excited to get this beautiful picture from Debbie.  Her wedding decor was stunning before she added diamond confetti, but look how diamond confetti just adds that extra touch that made her tables look exquisite.  Here is the note Debbie include with her picture: 
"The pictures do not do it justice of how great an impact it made to the table decor.  The lighting bounced off the gems and made it look as if diamonds were scattered about. I would most certainly order from you again."
Order a sample or two and see for yourself what diamond confetti will do for your tables. 
Happy planning!
I am constantly impressed by how our customers use diamond confetti in their décor. One of our customers puts them in invitations, (the 4.5mm diamond confetti would be best for this purpose), another uses them in the bottom of wine glasses and puts a cupcake over it. Still another used blue diamond confetti in her bathroom where she filled a small clear vase and then uses the diamond confetti to hold up her brushes.  What do you use diamond confetti for?

The biggest diamond confetti GemConfetti-USA carries is 14mm.  However, one of my favorite craft supply website carries the 1.5 inch size. 
Save on Crafts
has lots of great items to use for your wedding. You might check them out if you are looking for most anything wedding related.
We are often asked how much diamond confetti one needs per table.  There are lots of answers here because there are a few variables that need to be considered.  Such as how big your tables are, how big your centerpieces are, and how much table scatter you want on your table, heavy or light?  If you want to "play" with the diamond confetti, also known as acrylic diamonds and the above mentioned table scatter, here's an idea;  order a few of our 99¢ samples in your various colors-set up your wedding centerpiece or event centerpiece on your dining room table or a table similar in size to the one your guests will be setting at. 
Spread the diamond confetti around your centerpiece just in the area that one guest will be sitting then fan out to see how close you want the gem confetti to be to your guest's goblets, or drinking glasses, and plates. Only spread the diamond confetti around the area where one guest would be so you can see how much you want for that part of the table.  Once you get to your desired amount, gather it up and measure it.  Then times that amount by the number of guests you will have at each table and then times that by how many wedding or event tables you will be setting up and that will give you an idea of how many cups you need to order.  We are happy to help you do the calculations so feel free to email us at
[email protected]
or call us at 800-565-7385.
Happy planning!
Order your holiday diamond confetti today and have it in time for Christmas. One great idea is to fill a vase with red or green or blue diamond confetti and insert a battery powered candle.  The ambiance will delight your guests and add that touch of elegance to your festive event.
The holidays are just around the corner. Parties and gatherings are a plenty.  Add that special touch of elegance to your event by decorating with your beautful diamond confetti. Our light amber 14mm makes a lovely vase filler for a unique and autumn centerpiece.  While we carry the Christmas colors of red and green, consider how lovely silver and maroon would look together.  Or emerald and honey gold. Be creative and happy in all that you do!
/